The Largest Man Made Forest In The World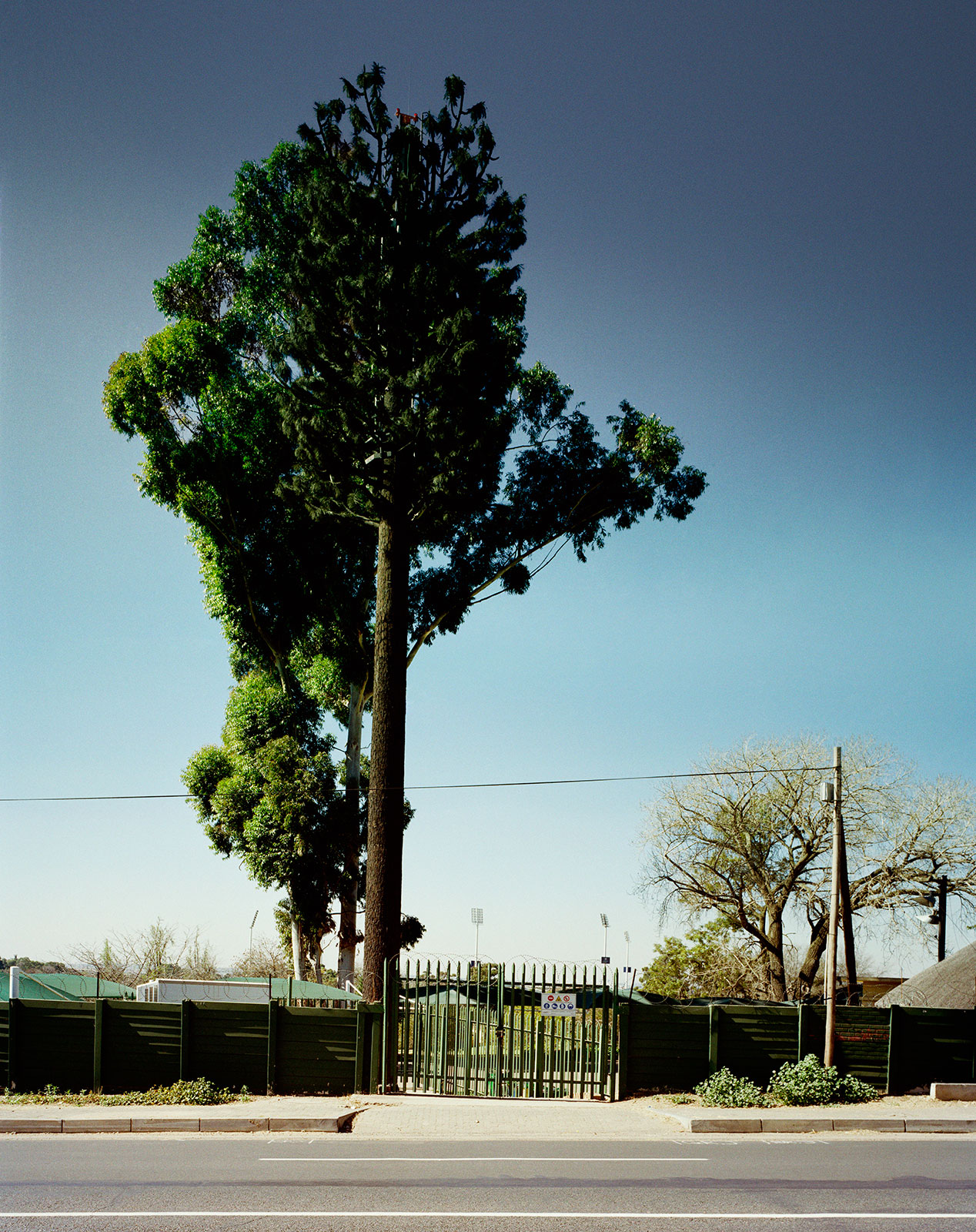 2008
Johannesburg
Despite the perception that progress harms the environment, some efforts have been made to bridge the gap between the environment and the use of modern technology. Many urban cellular network masts in Johannesburg are situated in areas lush with vegetation, which is why a number of them are dressed up as trees. It is not known exactly how many antenna masts are disguised in this way.
A spokesperson at Vodacom declined that the first tree disguise was of a palm tree, designed by Brolaz Projects. Since then, many other suppliers have jumped on the bandwagon. Mast disguises take on different looks to fit their surroundings. Ironicly the contrast is often huge and not in style with the surroundings. Variations include pine trees, yellow-wood trees, even windmills and lighthouses.
The series 'The largest man made forest in the world' is a result of a research, while working in The Bag Factory in Johannesburg.