Hidden Harbour | World Port Center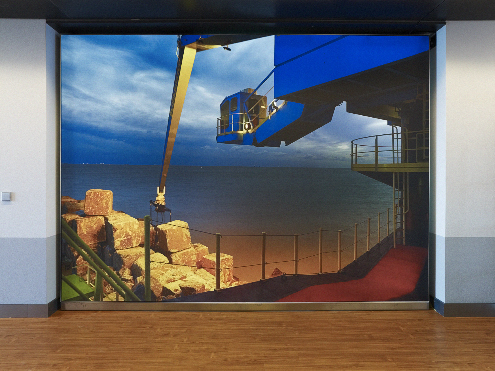 18th floor
clipso lightbox, 360-260 cm | 141.7-102.4 inches
2011 public artwork for World Port Center Rotterdam
commissioned by Havenbedrijf Rotterdam
For Hidden Harbour photographs were taken in the Port of Rotterdam. Unsual points of view were used to enlighten unaccesable places in the Rotterdam port area. Places with a certain complexity were shown in relation to the elavator waiting area.
This project was accompanied by a publication Hidden Harbour, published by NAI publishers. Read more about this publication.
Read texts about this project by Piet de Jonge en Bas Heijne.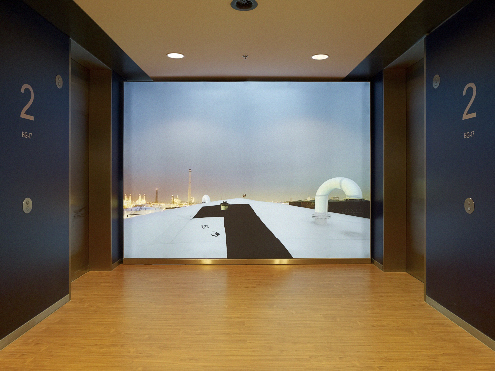 2nd floor
clipso lightbox, 360-260 cm | 141.7-102.4 inches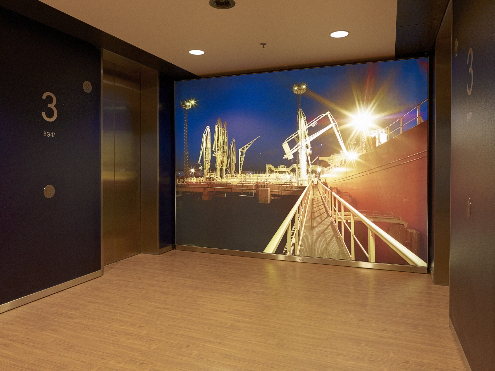 3rd floor
clipso lightbox, 360-260 cm | 141.7-102.4 inches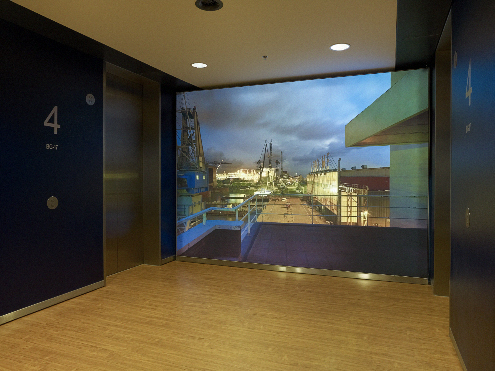 4th floor
clipso lightbox, 360-260 cm | 141.7-102.4 inches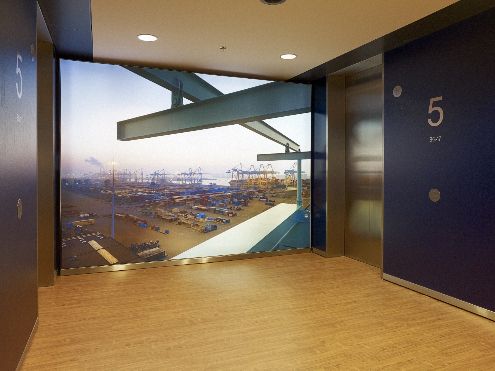 5th floor
clipso lightbox, 360-260 cm | 141.7-102.4 inches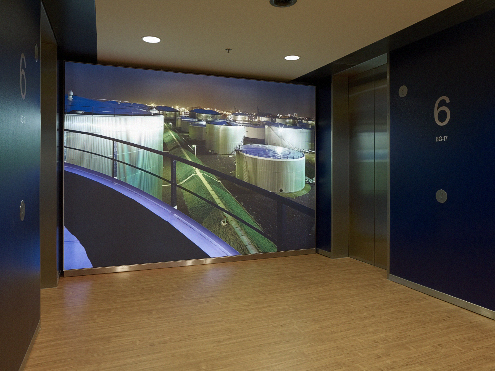 6th floor
clipso lightbox, 360-260 cm | 141.7-102.4 inches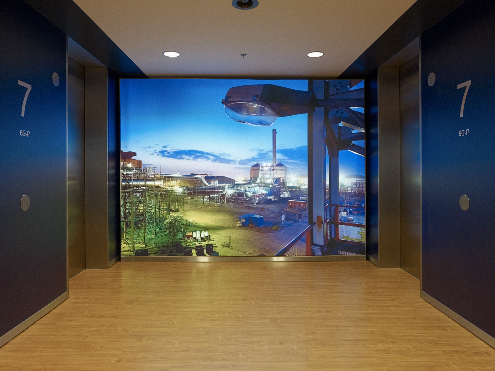 7th floor
clipso lightbox, 360-260 cm | 141.7-102.4 inches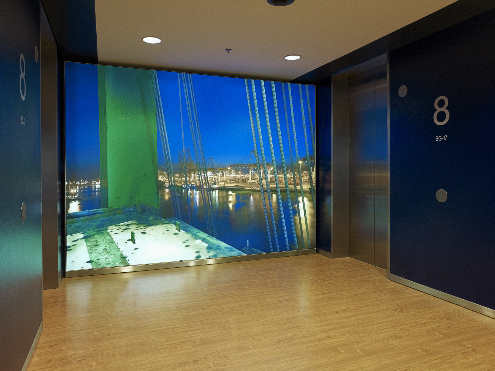 8th floor
clipso lightbox, 360-260 cm | 141.7-102.4 inches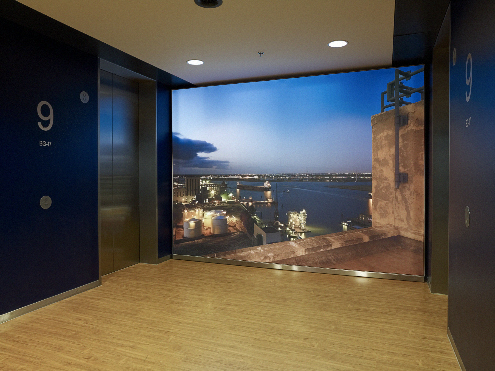 9th floor
clipso lightbox, 360-260 cm | 141.7-102.4 inches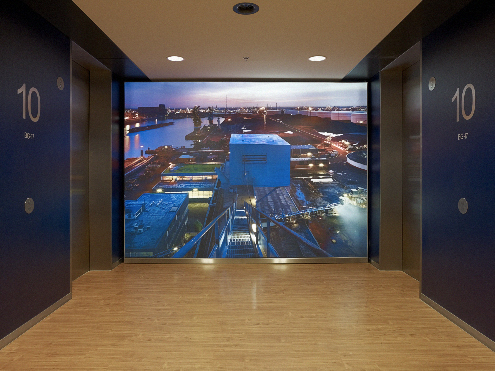 10th floor
clipso lightbox, 360-260 cm | 141.7-102.4 inches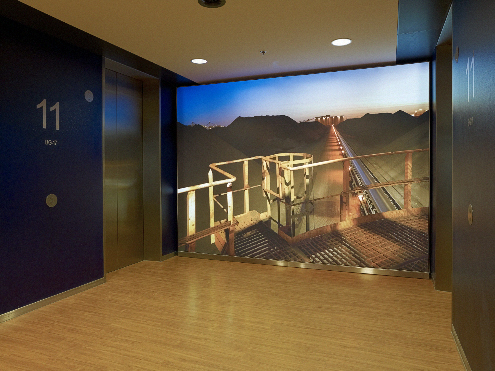 11th floor
clipso lightbox, 360-260 cm | 141.7-102.4 inches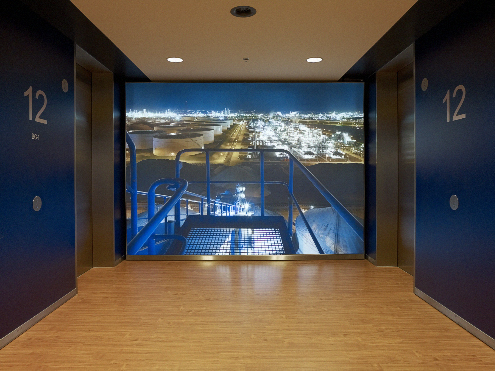 12th floor
clipso lightbox, 360-260 cm | 141.7-102.4 inches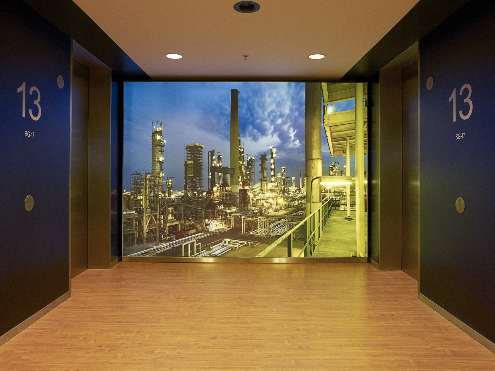 13th floor
clipso lightbox, 360-260 cm | 141.7-102.4 inches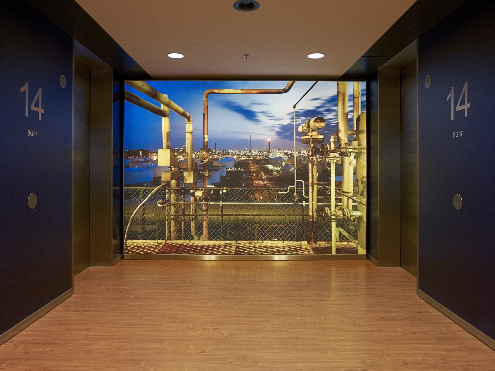 14th floor
clipso lightbox, 360-260 cm | 141.7-102.4 inches

15th floor
clipso lightbox, 360-260 cm | 141.7-102.4 inches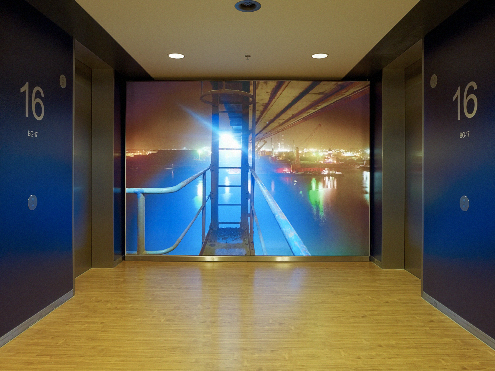 16th floor
clipso lightbox, 360-260 cm | 141.7-102.4 inches