In memoriam Emmo en Karmin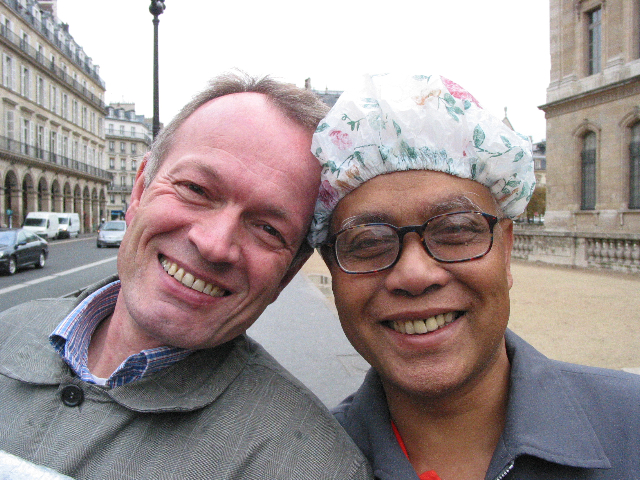 To our utter dismay, death has taken from our midst,
our dear and compassionate brothers, brothers-in-law, uncles and friends
Emmo Grofsmid & Karmin Kartowikromo
December 29, 1951 | December 1, 1948
passed away together on June 6, 2011
The Grofsmid Family, The Kartowikromo Family,
their foster children and friends.
They have been much more to us than just our gallerists.
Always on the road between art and artists,
fuelled by friendship, love and passion
for each other, for art, for their loved ones and their friends.
Their lives, always together with others, with us
Their deaths, abrupt yet together
Their art of life, a precious legacy for us all.
We extend our deepest sympathy and support to their families and their friends
in dealing with this enormous loss.
Artists of MKgalerie Rotterdam/Berlin and all other artists
warmly and dearly connected to Emmo & Karmin
You can share your memories:
http://emmoenkarmin.condoleanceregister.com/
http://trendbeheer.com/2011/06/07/in-memoriam-emmo-grofsmid-en-karmin-kartowikromo/
Read more:
http://hanswilschut.blogspot.com/2011/06/in-memoriam.html
http://hanswilschut.blogspot.com/2011/06/plaats-des-onheils.html