Metropolis: city life in the urban age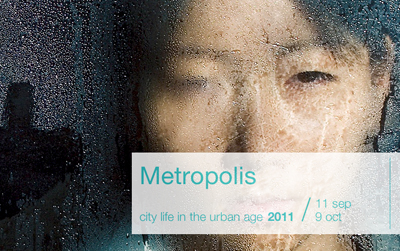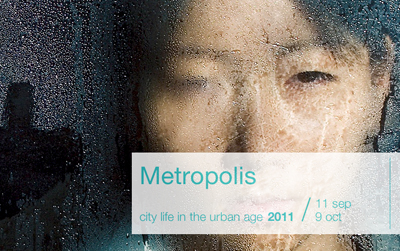 Noorderlicht
Locations
Der Aa-kerk | Akerkhof 2
Oude Postkantoor | Munnekeholm 1
Noorderlicht Fotogalerie | Akerkhof 12
Open: Tuesday through Sunday 11.00 – 18.00
Admission: see visitor information
The exhibition is wheelchair friendly
Since the beginning of the 21st century, more than half of the world's population are living in cities. Metropolis:­ City Life in the Urban Age shows the many faces of the modern city.
Never in history has the number of people living in cities grown faster than in recent decades. This has enhanced the role of the city as a cultural, economic and social nerve centre. The city is the birthplace for a culture and morality that extends far beyond its boundaries. But this urban culture is not straightforward. Poverty exists next to wealth, native-born residents next to foreigners. The city puts pressure on the environment, and helps relieve it; unbridled growth and slums lie in the shadow of futuristic structures. You are constantly under the eye of surveillance cameras, but at the same time completely anonymous. What connects cities is the cacophony and the dynamism, the feeling you have there that you are really alive, that this is where it is all happening.
In photography of diverse sorts documentary and constructed. Metropolis literally leads you through a city of images. Metropolis exposes the soul of the city, the place where our future is being shaped.