Lighter Darkness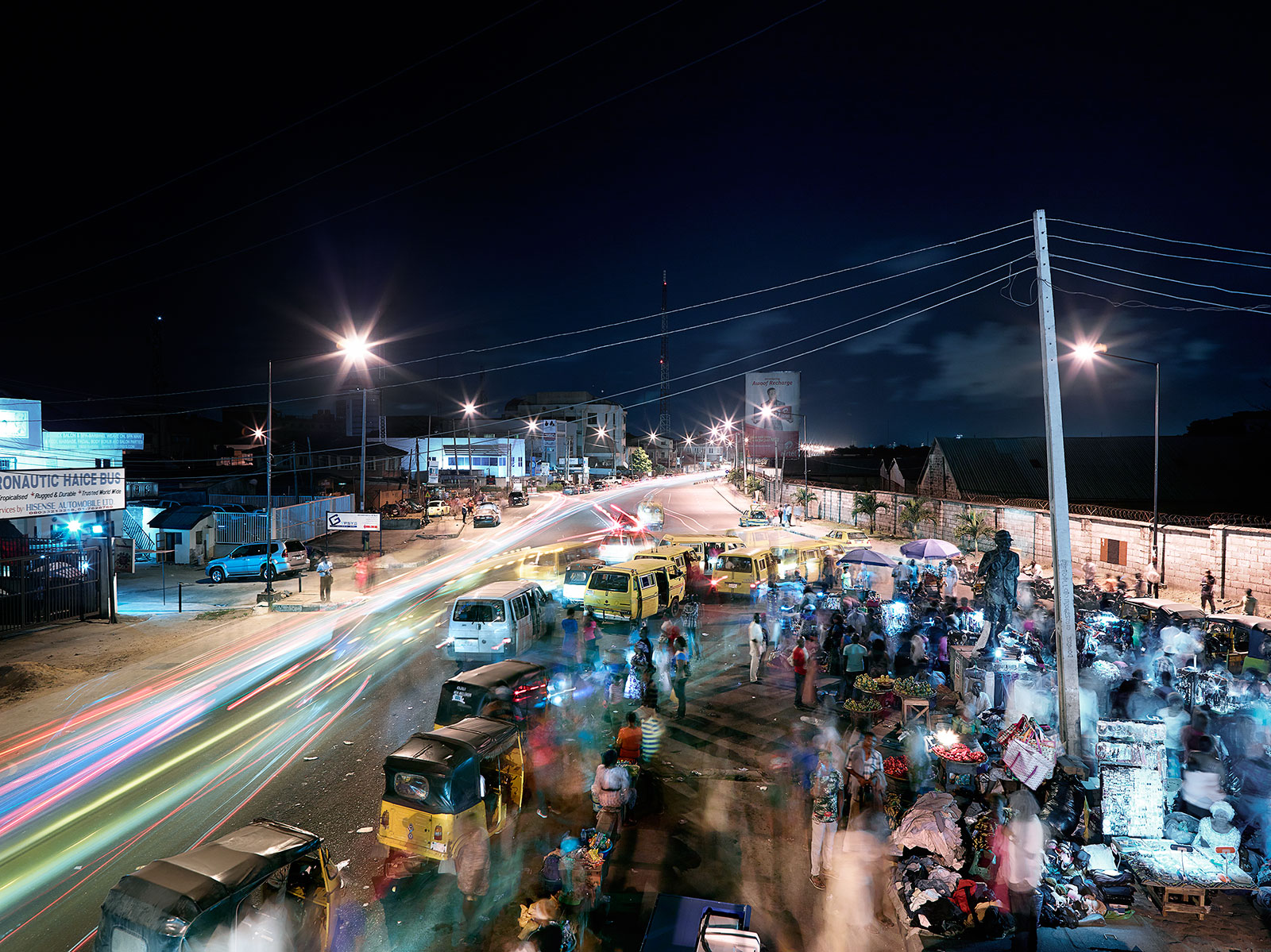 The project ˜Lighter Darkness" found its origin in the Nigerian harbour town Lagos, one of the largest metropolises of the African continent.
Wilschut worked in the, until recently, usually dark and chaotic neighbourhoods of Lagos, often in the middle of the night. Thanks to a recent government initiative, some of these neighbourhoods are now fitted with a micro electricity network, which has to cover for the failing existing Nepa network in case of a black out. This 'new light' has socialized the neighbourhoods and a 24-hour economy has risen.
By using a lifting ramp and by positioning it amidst the human junctions, Wilschut succeeds in modelling the street scenes almost as still lives. His images shape the energy and chaotic side of an often incomprehensible society.