Lagos Photo 2012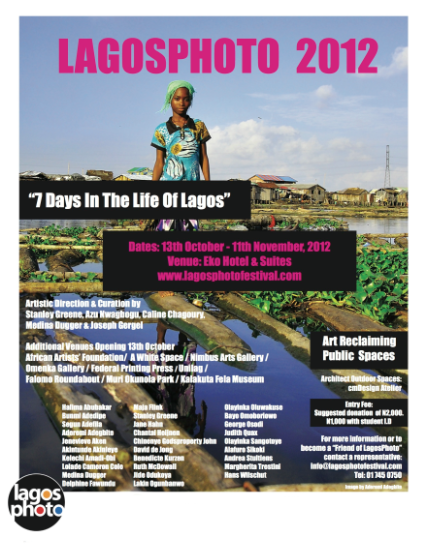 Op uitnodiging van African Artist Foundation gaf ik dit jaar een vervolg aan werk dat ik eerder maakte in de stad Lagos in Nigeria. Zo ontstond de serie 'Center of Excellence'.
Dit jaar toont LagosPhoto deze serie voor het eerst in zijn geheel. In het Eko Hotel Exhibition Hall zijn drie werken te zien en de overige vijf werken uit de serie worden getoond in Omenka gallery in Ikoyi.
Bekijk hier de gehele serie 'Center of Excellence'.