Urban Landscapes IV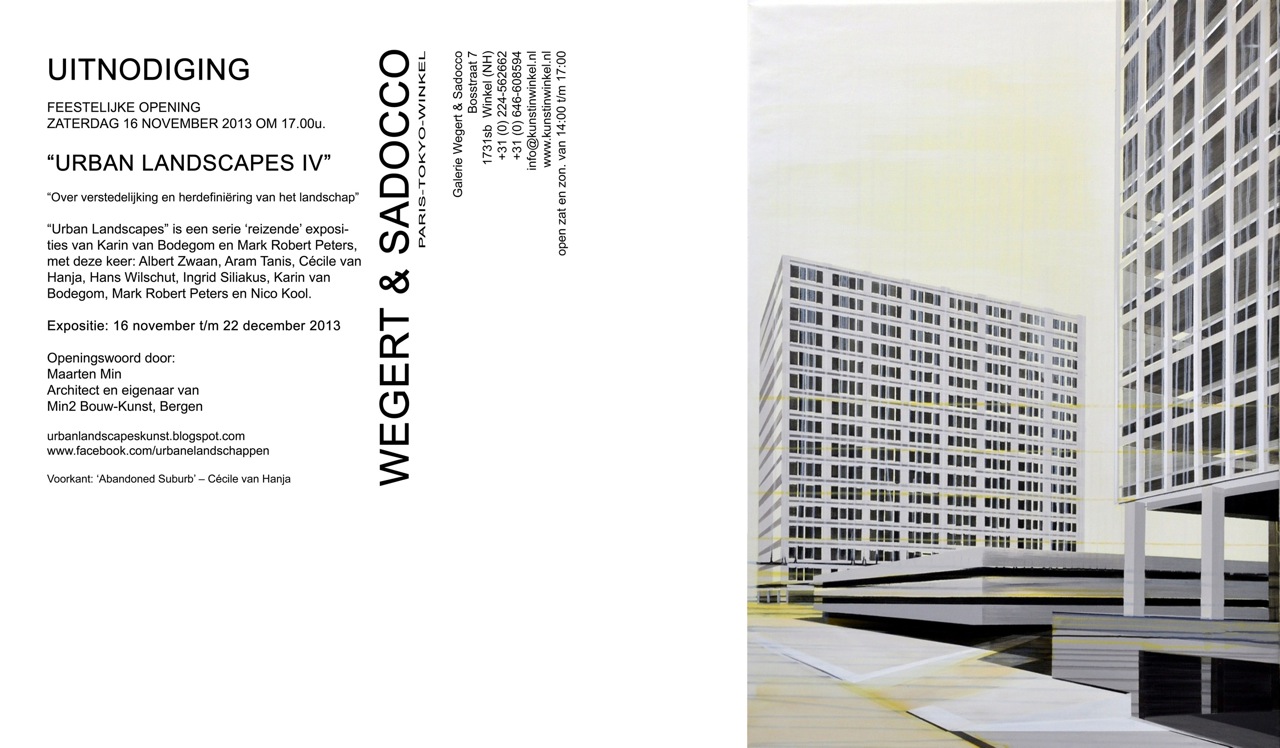 This travelling exhibition about urbanisation and re-definition of the landscape will take place from November 16 to December 22 2013.
Works by: Karin van Bodegom, Mark Robert Peters, Albert Zwaan, Aram Tanis, Cecile van Hanja, Hans Wilschut, Ingrid Siliakus en Nico Kool.
Opening Saturday November 16, 2013, 5 p.m.
Openingspeech by Maarten Min, architect and owner of Min2BOuw-Kunst, Bergen.
galerie Wegert & Sadocco (Paris-Tokyo-Winkel)
Bosstraat 7
1731 SB Winkel
The Netherlands
info@kunstinwinkel.nl
www.kunstinwinkel.nl
Open: sat-sun 2-5 p.m.
[categorie posts="5″ cat="nieuws"]