Extinction. The World without us!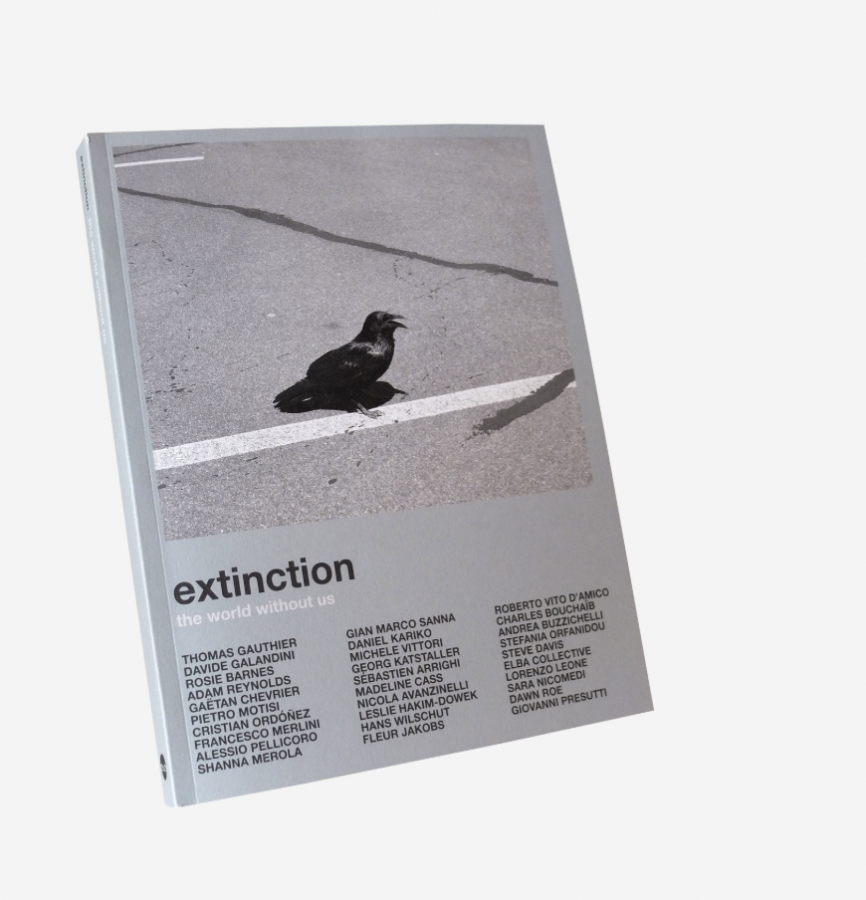 Print on demand version, size: 19,5 x 24,5 cm, 246 pages, Softcover Package, English.
Text by Steve Bisson

A unique catalog covering the work of 30 photographers on the theme of: Extinction. The world without us! A selection of projects that pushes us to face a challeging and dramatic theme such as human extinction from multiple points of view. Almost 250 pages of photography!
Featured photographers and artists: Thomas Gauthier, Davide Galandini, Rosie Barnes, Adam Reynolds, Gaëtan Chevrier, Pietro Motisi, Cristian Ordóñez, Francesco Merlini, Alessio Pellicoro, Shanna Merola, Gian Marco Sanna, Daniel Kariko, Michele Vittori, Georg Katstaller, Sébastien Arrighi, Madeline Cass, Nicola Avanzinelli, Leslie Hakim-Dowek, Hans Wilschut, Fleur Jakobs, Roberto Vito D'Amico, Charles Bouchaïb, Andrea Buzzichelli, Stefania Orfanidou, Steve Davis, Elba Collective, Lorenzo Leone, Sara Nicomedi, Dawn Roe, Giovanni Presutti.
25 EUR