Beyond Architecture – Architecture beyond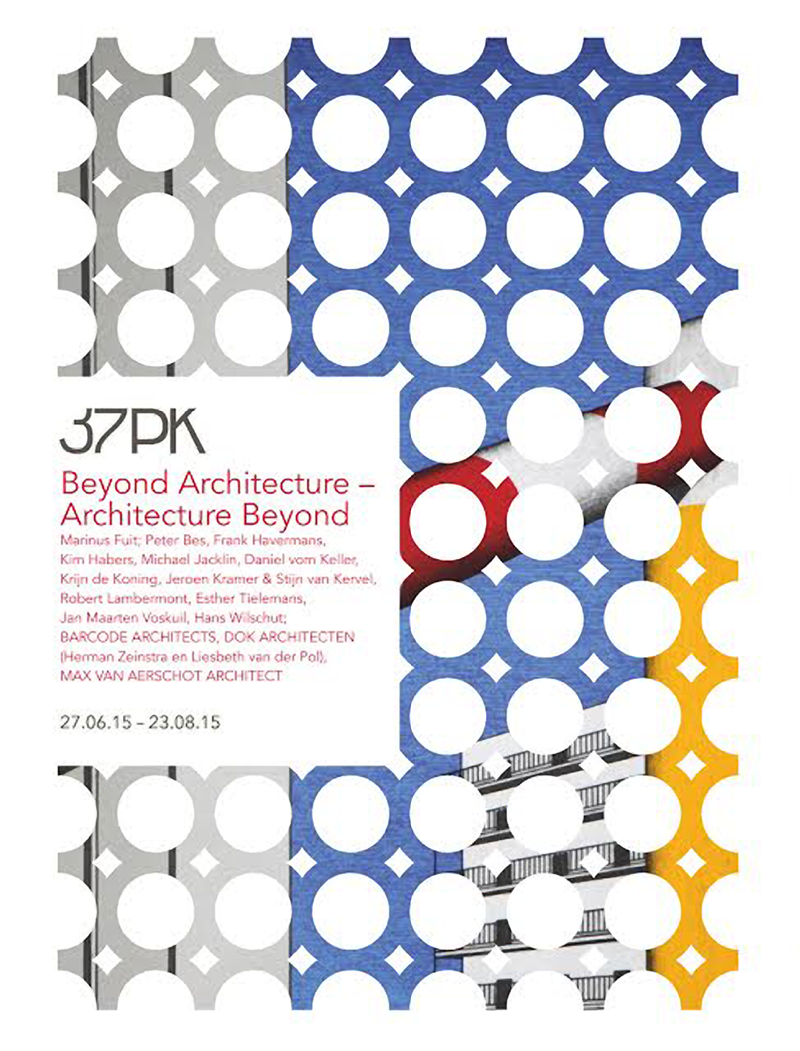 What's the influence of fine art on architecture and vice versa? Is there an artist hidden in an architect and the other way around? These questions are investigated in the exhibition BEYOND ARCHITECTURE – ARCHITECTURE BEYOND (BA-AB).
The starting point for this show at 37PK and the ABC is a tribute to the eighty year old artist Marinus Fuit and his remarkable body of works. BA-AB unites the works of Marinus Fuit with twelve renowned artists and projects by three leading architecture bureaus. The title of the exhibition refers to the publication Beyond Architecture – Imaginative Buildings and Fictional Cities (Klanten/Feireiss, Gestalten, Berlijn 2009). This book focusses on the strong bond between city, (applied) art, architecture and social life. The works and presentations have been carefully selected by guest curator Aart van der Kuijl (art historian, writer / journalist).
Works by the artists Hans Wilschut, Frank Havermans, Jeroen Kramer & Stijn van Kervel, Kim Habers, Esther Tielemans, Jan Maarten Voskuil, Krijn de Koning, Michael Jacklin, Robert Lambermont, Daniel vom Keller en Peter Bes and architecture bureaus BARCODE ARCHITECTS, DOK ARCHITECTEN, MAX VAN AERSCHOT ARCHITECT each reflect on different specific aspects of Marinus Fuit's oeuvre.
"The poweful images ('dystopian noctures') of photographer Hans Wilschut are in many ways the opposite of the Fuit's 'cityskapes' with their ever-blue skies."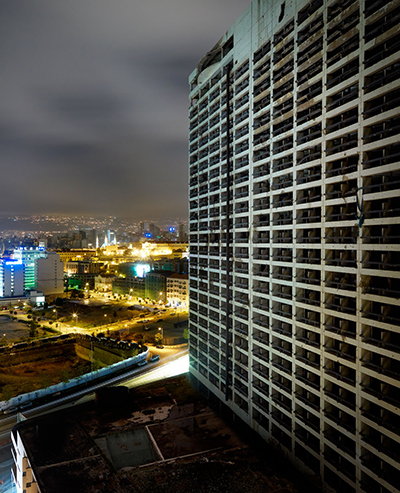 Holiday Inn, Beirut, 2010, foto Hans Wilschut, courtesy Ron Mandos
Exhibition period: June 27 – August 23
Locatios: 37PK Groot Heiligland 37 en ABC Architectuurcentrum Groot Heiligland 47
Open: tue – sa 12 AM – 5 PM / sun 1 PM – 5 PM
Free entrance
Opening in ABC: June 27, 4 PM by Jack van der Hoek, Councilman of Culture, City of Haarlem.