Zig Zag City /De Achterkant van Maaskant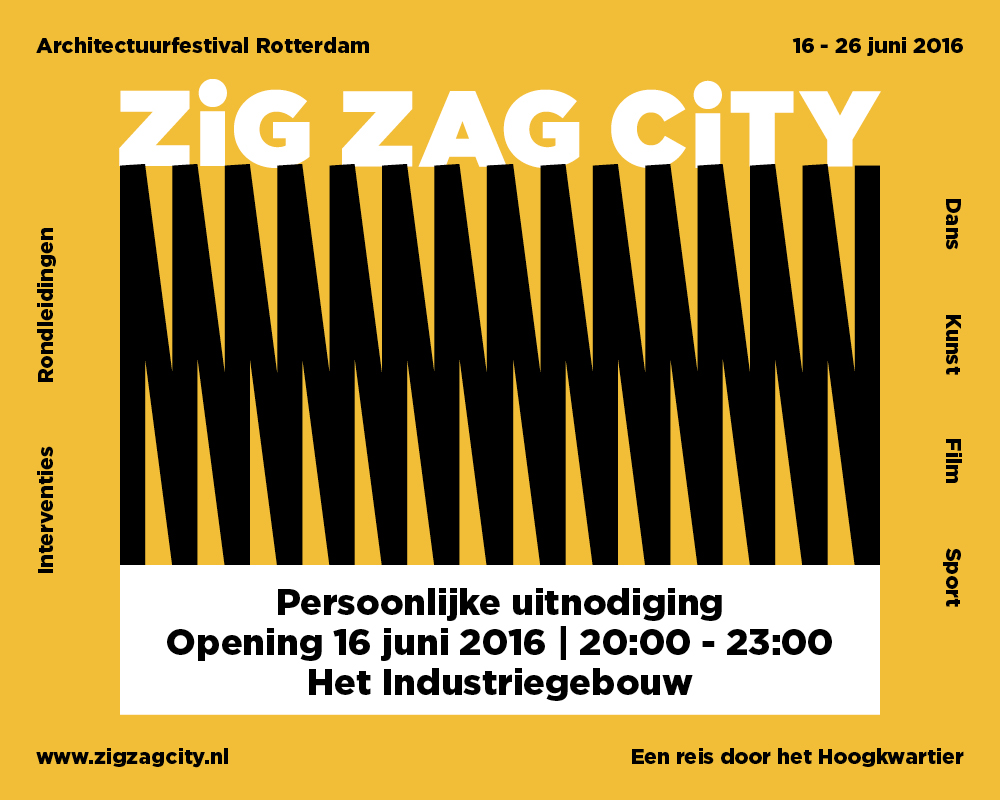 16 June – 26 June 2016
Architecture festival ZigZagCity is an expedition through Rotterdam, a journey of the more unexpected places in town. In this edition the festival focuses on the Hoogkwartier, an area that was rebuilt after the Rotterdam blitz and which urban design is unique in the Netherlands.
During ZigZagCity the former care taker's apartments on the top floor of the Industriegebouw are turned into an exhibition space for the art show De Achterkant van Maaskant (The Backside of Maaskant), in which six Dutch artists participate.
Participating artists: Caroline Bijvoet, Arianne van der Gaag, Machteld van Joligen, Florine van Rees, Lie van der Werff, Hans Wilschut.
Opening: 16 June 2016, 8 pm
rsvp:opening@zigzagcity.nl
ZigZagCity
Industriegebouw,
Goudsesingel 64
3011 KD Rotterdam [NL]