With Other Eyes
2003
Centrum Beeldende Kunst, Alphen a/d Rijn
Theme: Cultural inheretance of Alphen a/d Rijn
Proposal: a series of commissioned photographs reflecting the articial light of this cities environment.
since Alphen a/d Rijn is located very close to agricultural/greenhouse areas, the night in this part of Holland doesn't get dark anymore.
These photographic works reflect the artificial light and alienating atmosphere of these surroundings.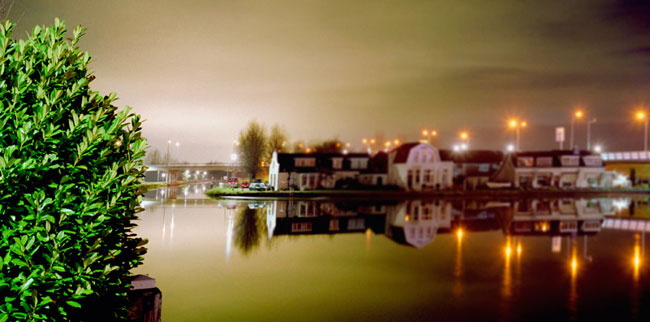 Shady Place
2003
Alphen a/d Rijn
endura, diasec matte/dibond
62,5-34.4 inches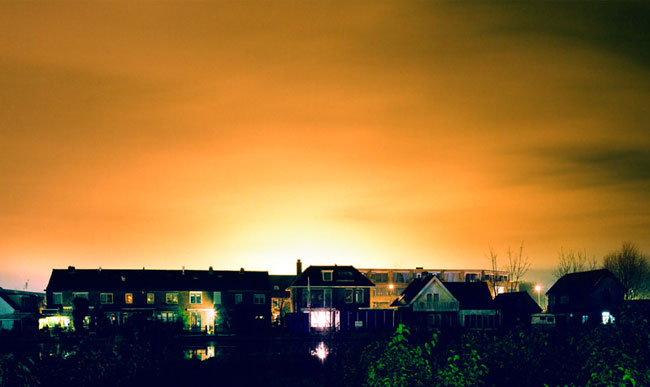 Dark As Light
2003
Alphen a/d Rijn
endura, diasec matte/dibond
51-33 inches
Greenhouses
2003
Alphen a/d Rijn
endura, diasec matte/dibond
66-37 inches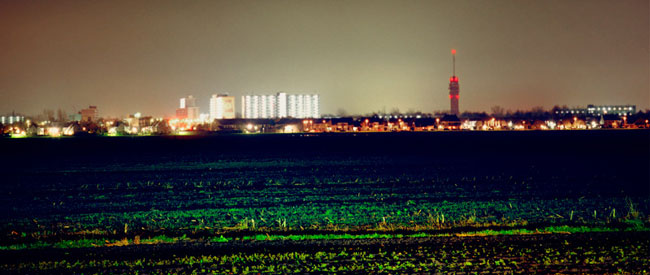 Neighbourhood
2003
Alphen a/d Rijn
endura, diasec matte/dibond
66-32 inches