Pulsar # 010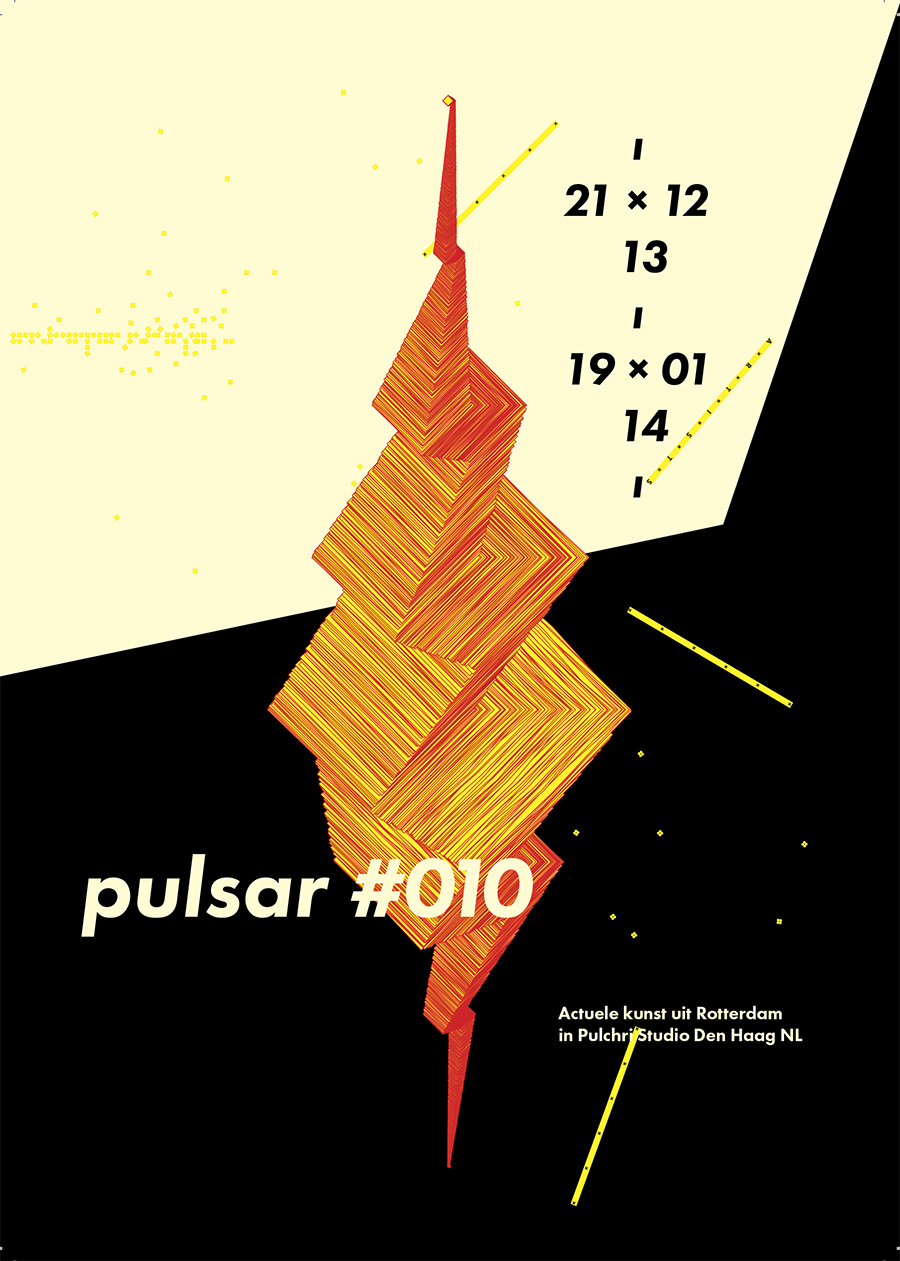 pulsar#010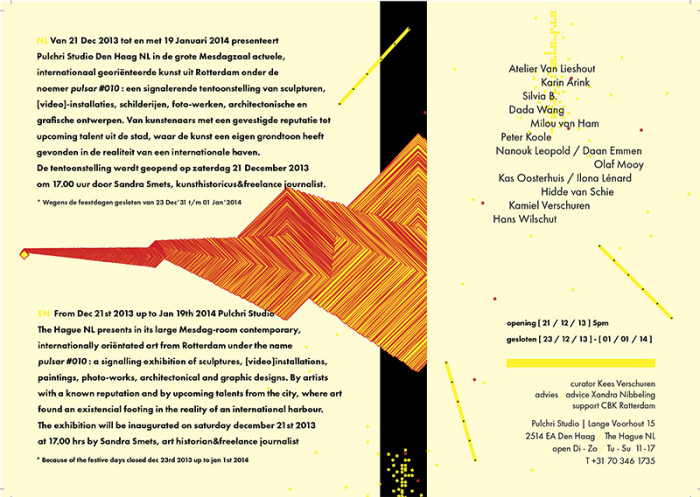 From December 21st 2013 up to Jan 19th Pulchri Studio The Hague NL presents in it's large Mesdag-room contemporary internationally oriëntated art from Rotterdam under the name pulsar#010: a signalling exhibition of sculptures, (video)installations, paintings, photo-works,architectonical and graphic designs. By artitsts with a known reputation and by upcoming talents from the city, where art found an existencial footing in reality of an international harbour. The exhibition will be inaugurated in saturday December 21st at 5 p.m. by Sandra Smets, art historian and freelance journalist.
*during the festive days closed december 23st up to Januari 1st 2014.
ATELIER VAN LIESHOUT, KARIN ARINK, SILVIA B.,DADA WANG, MILOU VAN HAM, PETER KOOLE, NANOUK LEOPOLD/DAAN EMMEN, OLAF MOOY, KAS OOSTERHUIS/ILONA LÉNARD, HIDDE VAN SCHIE, KAMIEL VERSCHUREN, HANS WILSCHUT
Please be welcome to the opening December 21st at 5 p.m.
curator: Kees Verschuren
advice: Xandra Nibbeling
Pulchri Studio
Lange Voorhout 15
2514 EA The Hague NL
open Tu-Su 11 a.m.- 5 p.m.
[categorie posts="5″ cat="nieuws"]