Gouda from 1562 to 2017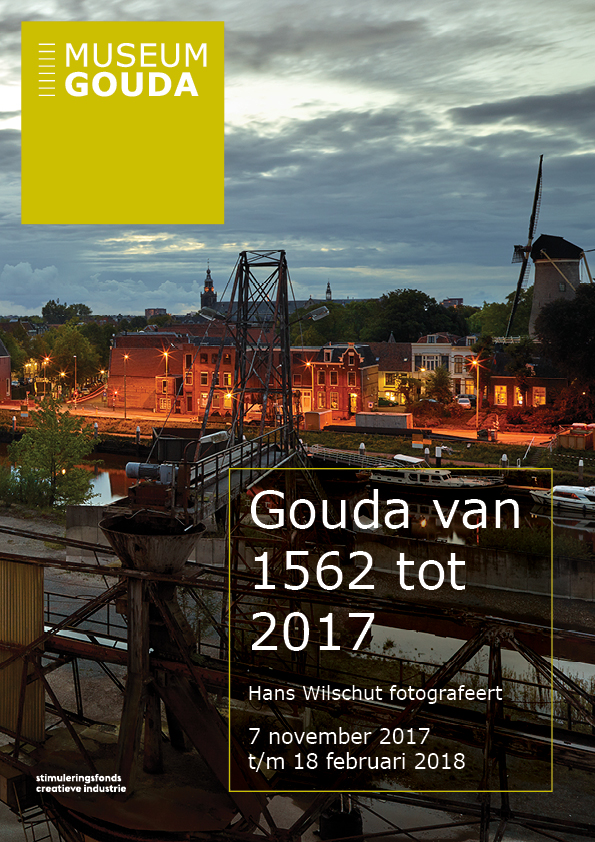 Gouda is one of the most beautiful cities in the Netherlands. One can imagine walking through the middle ages. Museum Gouda owns a gorgious model of Gouda in 1562. Ever since the city has changes tremendously, buildings were demolished and new buildings changed Gouda.
Museum Gouda invited Dutch renowned photographer Hans Wilschut to make a series of new works about Gouda today. The collection of the museum provided Wilschut with motives for these new works, which are now shown in relation to the historic works from the collection.
Thursday 30 November 2017 museum Gouda will organise a debate in the context of the exhibition Gouda van 1562 tot 2017.
Programme:
16:00-16:10 hrs
Welcome by Marc de Beyer
16:10-16:40 hrs
The future of historical Gouda, with. Daphne Bergman and Eric Luiten
16.40-17.10 hrs
The water battle, with Rogier Tetteroo, Marco Kastelein and Hans Suijs.
17:10-17:25 hrs
Opening exhibition
17:25-18:30 hrs
Visit exhibition and drinks
You are kindly invited to visit the debate and opening.
Free entrance, rsvp aanmelden@museumgouda.nl
This exhibition was financially supported by Fund for Creative Industries
Museum Gouda
Achter de Kerk 14
2801 JX Gouda
T 0182 331 000
info@museumgouda.nl
www.museumgouda.nl
open: dinsdag t/m zondag 11.00-17.00