Danger and Beauty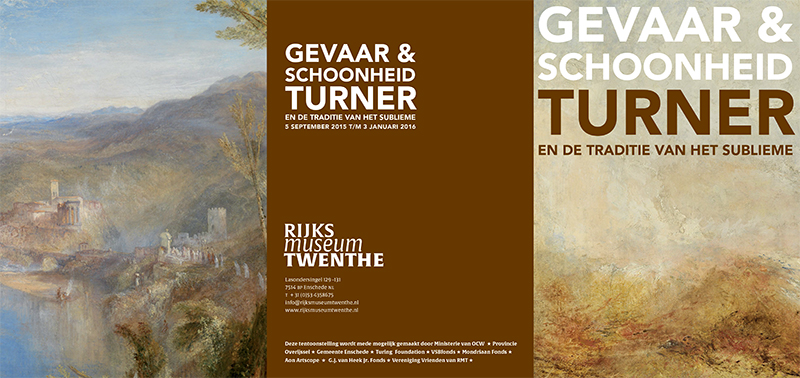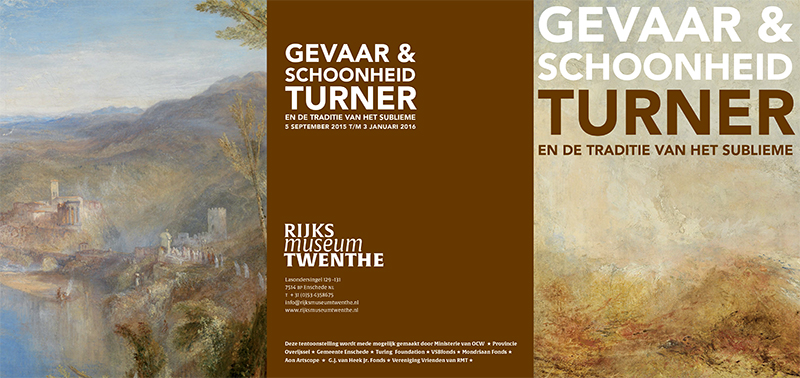 You are cordially invited to the opening reception of
Danger and Beauty
Turner and the tradition of the sublime
September 5, 2015 – January 3, 2016
Prior to the opening you are welcome to visit lectures about Turner at 2 p.m. and 4 p.m. (free entrance)
Opening reception on Sunday, September 6, 4 p.m.
by Ank Bijleveld-Schouten, Chief Commissioner of the King in the Province of Overijssel.
With this double exhibition Rijksmuseum Twenthe en Museum de Fundatie will emphasize the keyroll in art history by the artist Turner.
In addition to this grand event works by artists inspired by Turner, such as Claude Monet, Ernst Ludwig Kirchner, Marino Marini, Anne Wenzel, Erik Odijk en Hans Wilschut, will be shown.
Rijksmuseum Twente
Lasondersingel 129-131
7514 BP Enschede
t +31 (0)53-4358675
info@rijksmuseumtwenthe.nl
www.rijksmuseumtwenthe.nl