Portfolio Ilja Leonard Pfeiffer | Hans Wilschut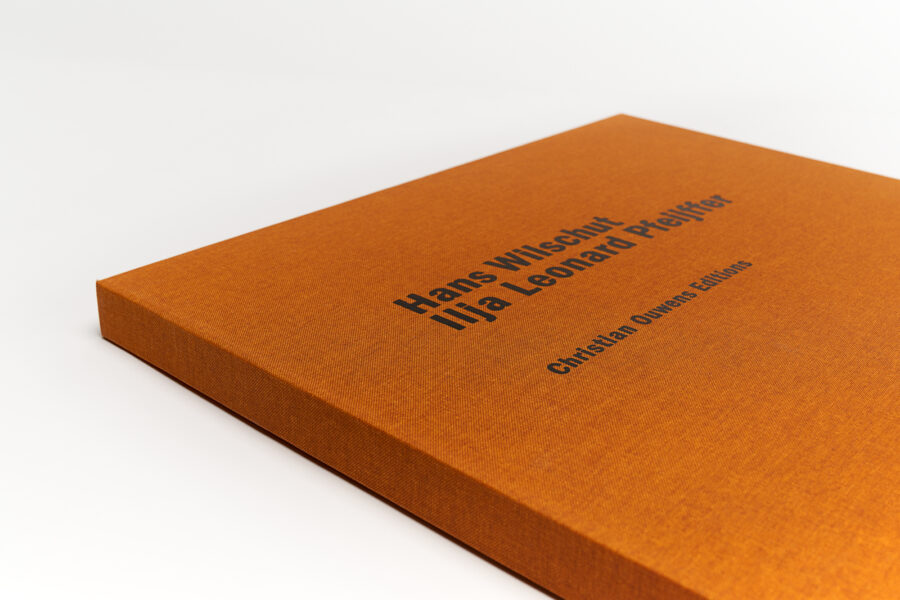 The Portfolio Ilja Leonard Pfeijffer and Hans Wilschut have recently been published. This beautiful edition in an edition of 12 + 3 artist proofs was designed and published by Christian Ouwens Galerie.

Each copy contains the interaction between artist and writer. The diptych The Gaze by Hans Wilschut consists of two Archival prints printed in the studio on Hahnemühle Baryta FB. The photos refer to the exhibition This Is Hallstatt, Kein Museum, currently on display at De Kunsthal in Rotterdam.

Ilja Leonard Pfeijffer wrote the Sonnet For An Empty World especially for this edition and was inspired by the diptych The Gaze. Published in the portfolio in two text sheets; one typographed and one facsimile version.

The portfolio measures 21.4-16.9 inches and the works are all signed and numbered, in a one-off edition of 12 copies (+ 3 artist proofs). In addition, the combination diptych and sonnet is available in a museum edition of only 3 copies.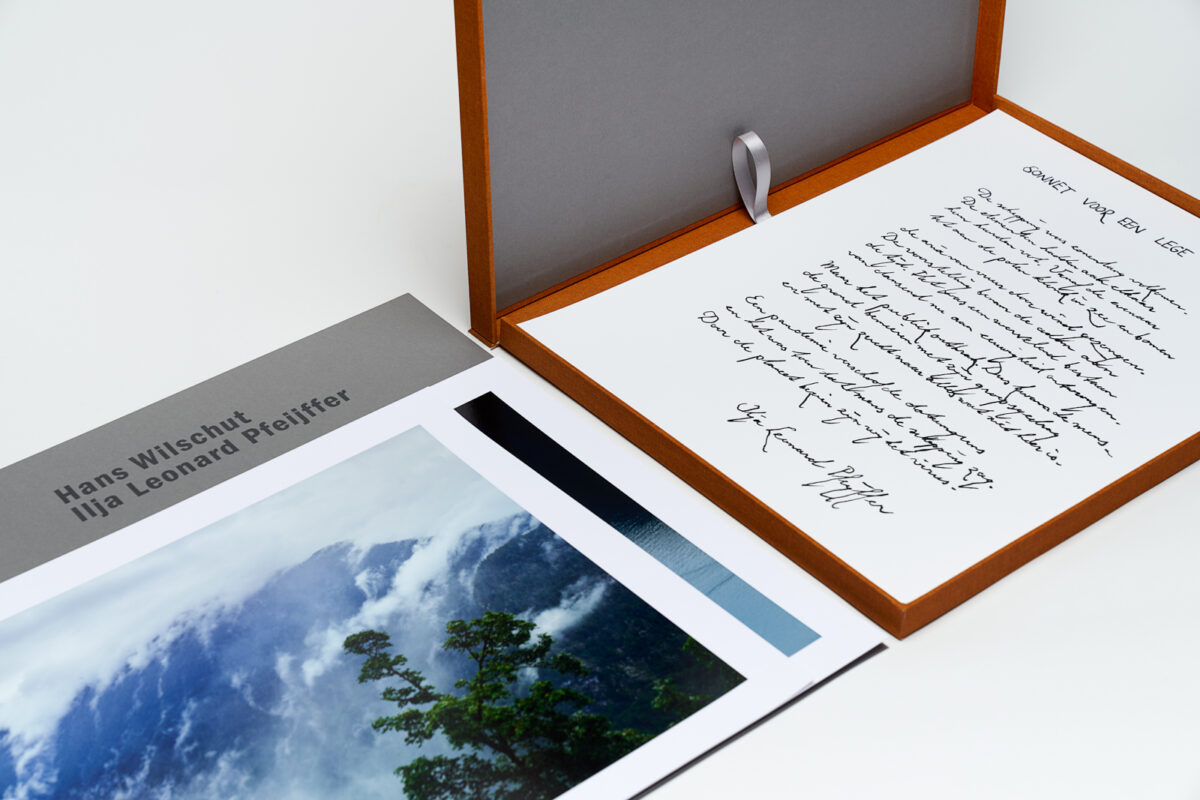 If you are interested, please contact Christian Ouwens Galerie.